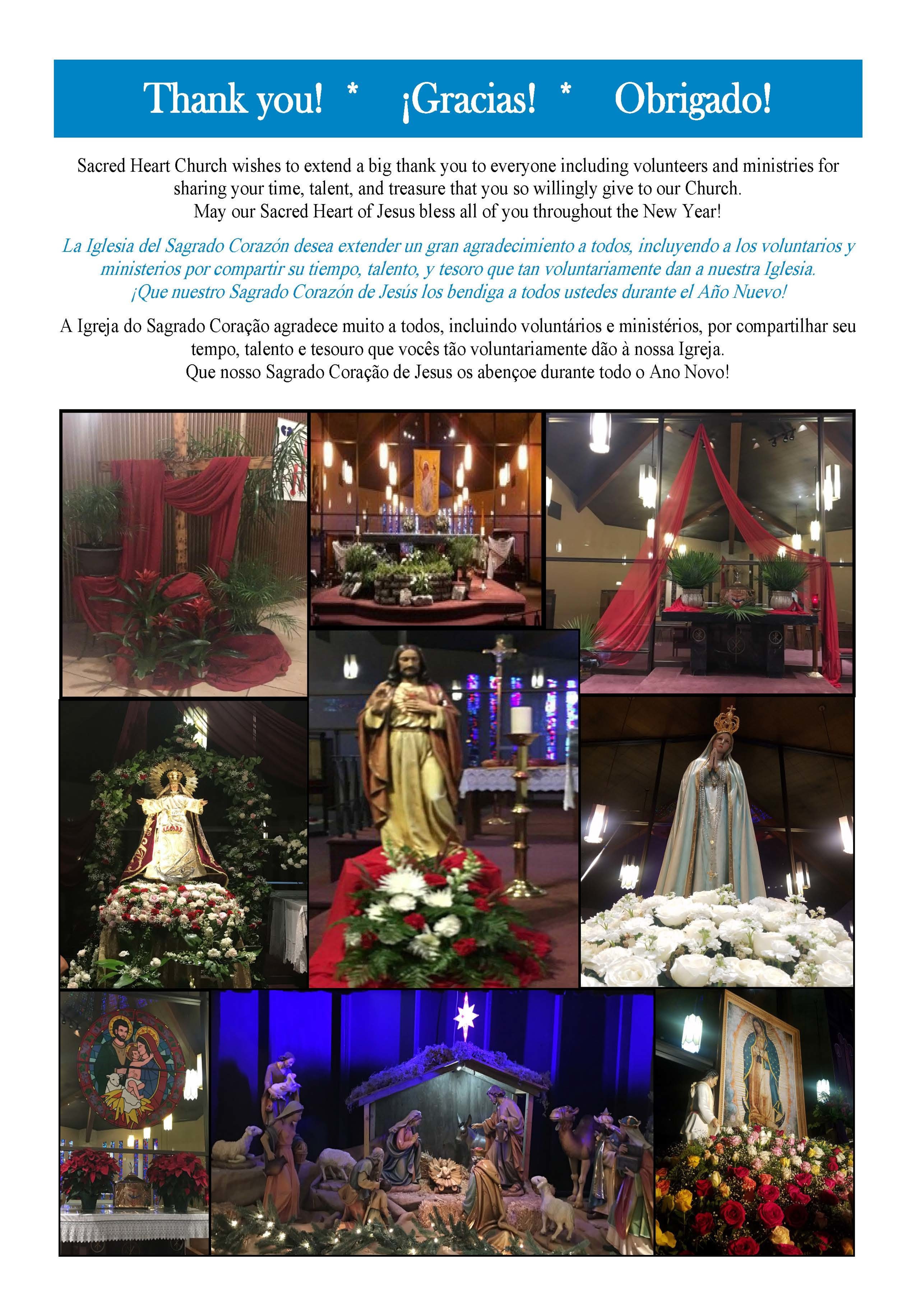 Director of Youth Ministry 
Sacred Heart Church - 1301 Cooper Ave, Turlock CA 95380
POSITION TITLE: Youth Ministry Director
REPORTS TO: Pastor
HOURS: Part-Time, 20-24 Hours per week
RATE OF PAY: To be Determined
POSITION SUMMARY
The most important part of being a youth minister is having the sense of being a disciple of Jesus Christ. Youth Ministers must have a passion for working with adolescents and possess a thorough knowledge of and belief in Catholic teachings. They should be able to relate well with youth and have excellent communication and leadership skills. In addition, they should understand the structure of the Church and be active members of their parishes.

The Director of youth ministry provides vision and coordination for the parish Youth Ministries to young people from 8th through 12th grades. This includes weekly high school sessions (Wednesdays), weekly youth mass attendance (Sundays), monthly activities, and an annual weekend retreat.
ESSENTIAL DUTIES AND RESPONSIBILITIES
Attend regular staff meetings
Communicate to staff about youth ministry activities
Be a resource person to parish staff on issues related to youth
Coordinating the recruitment, training, supporting, and evaluating of volunteers in the youth ministry programs
Providing resources (print, video, web) for effective programming
Providing appropriate training for the adults in leadership positions
Fostering the involvement of young people in the life of the parish, including serving on various parish committees and being involved in parish activities
Coordinating the outreach to and evangelization of all young people in the parish
Providing appropriate services and programs for parents of adolescents
Advocating for a comprehensive vision-mission of youth ministry
Serving as the liaison with the diocesan office of youth ministry and their programs, services and resources
Prepare and manage budgets for major events and programs
Managing social media accounts (Twitter, Facebook, Instagram) and maintaining a strong online presence 
EDUCATION AND/OR EXPERIENCE
Two years of youth ministry experience, paid or volunteer
Knowledge of Catholic teachings, catechesis, and documents on youth ministry
Knowledge of Church structure and culture
Knowledge of current youth culture and current trends and issues within those cultures
Knowledge of Safe Environment Procedures
Be able to utilize effective communications skills and confidentiality
Bilingual and bicultural (English-Spanish is desired but not required
MINISTRY SKILLS
Teamwork with the youth and with other parish leaders in our Church 
Strong verbal and written communication skills
Proficiency in composing reports, correspondence, and letters
Proficiency in publishing e-newsletters and flyers in English
Ability to develop and facilitate youth programs
Ability to read and understand church documents and guidelines
Strong public speaking skills required
Open to continuing education and ministry training while serving in ministry in the Parish
Basic Spanish desired, but not required. 
The above is intended to describe the general content of and requirements for the performance of this job. It's not to be construed as an exhaustive statement of duties, responsibilities or requirements. 
Please forward resume and cover letter to: Feliciano Tapia, Director of Faith Formation: felicianotapia7@gmail.com (209) 634-3444
You will need to complete our parish application form and provide two letters of recommendation.  Applications are being accepted until January 29, 2019.
SACRED HEART MEALS MINISTRY
Please join the Sacred Heart Church community and show our Homeless brothers & sisters that they are not forgotten. Together we will serve the Turlock Gospel Mission & We Care Homeless Shelters! We invite you to sign up to prepare and/or serve a meal and encourage your friends, family club or co-workers to join you! If you're interested, please contact Andria Faust at 585-8939 and help put the love of Jesus in action! 
MINISTERIO DE ALIMENTOS DEL SAGRADO CORAZÓN
Únase a la comunidad de la Iglesia del Sagrado Corazón y muéstreles a nuestro hermanos y hermanas sin hogar que no son olvidados. ¡Juntos serviremos a Turlock Gospel Mission y We Care las cuales son refugios para desamparados! Le invitamos a inscribirse para prepara y/o servir una comida y animar a sus amigos, familiares, clubes o compañeros de trabajo a unirse a esta causa! Si está interesado, por favor contacte a Yesenia Reynoso al 209-250-6566 y ayude a poner el amor de Jesús en acción!
MINISTÉRIO DE REFEIÇÕES DO SAGRADO CORAÇÃO
Junte-se à comunidade da Igreja do Sagrado Coração e mostre aos nossos Irmãos e Irmãs sem-teto que não estão esquecidos.  Juntos, iremos servir os Abrigos Turlock Gospel Mission & We Care Homeless Shelters! Convidamos lhe a inscrever-se para preparar e/ou servir uma refeição e incentivar seus amigos, familiares, clubes ou colegas de trabalho a juntarem-se, também! Se estiver interessado, entre em contato com Teresa Ottman em 668-3755 e ajude a colocar o amor de Jesus em ação!